What is the best massage oil for breast enlargement?
Yes one of the most important question - what serum or lotion or cream should we apply when it comes to firming tightening or enlarging our boobs? Because night time is the only time when our body is fully rested and hence is the golden period for bust growth we need to capture that to the max! Here's some of the oils that we have consulted our ladies from literally everywhere we can think of - from the high end breast up salons to the own home-made breast up recipes. 


FIRST OPTION: Coconut oil

The Good - Coconut oil is packed with moisturizing agents. This improve the elasticity of your skin and add bounciness to your breasts. Usually applied on our bust directly and especially around the nipples area, by adding massage, you can get rid of the stretch marks and dryness that can cause shrinkage of breasts. 

The Bad - Super strong coconut smell if you are a fan of it no issues but if not it really stains (smell only dissipate in 3-4 days) and men don't necessarily find it attractive. 


SECOND OPTION: Olive oil
The Good - The Vitamin E and antioxidants in this oil can work on sagginess of muscles - meaning if your breast is currently sagged (nothing to feel embarrassed by it we all mummies have our fair hare of boobs shrinking and sagging after breastfeeding its normal). Using a few drops of warm olive oil on your breasts can tone the area around it, which can give an increased slightly firmer appearance.

The Bad - Out of all the oil stated here Olive oil is the worst performing in terms of vitamins content here hence would be slowest performing. 
THIRD OPTION: Sesame oil
The Good - Well i guess other than cooking we could use sesame oil on our boobs hahaha but seriously all jokes aside it really helps. Sesame Seeds is effective in firming our breast especially after breastfeeding and for the mummies. This seed contains various properties that are needed to get your desired results - mainly calcium, protein, iron and phosphorous.
The Bad - Only the unroasted one is useful for breast enlargement - just a problem usually the ones we have in market is in roasted version which means that its nutrients would be depleted already during the roasting process.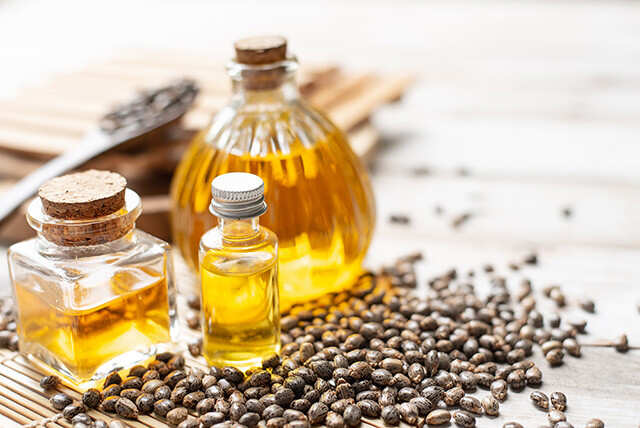 FOURTH OPTION: Castor oil 
The Good - The application of a castor oil to our breast help improve circulation and lymphatic drainage of the breast, improving the elimination of tissue toxins and bringing more nutrition for repair and maintenance. 
The Bad - Ingesting too much castor oil can cause nausea, cramps, dizziness, and muscle weakness. Hence while its good just take a small amount ~ 2 teaspoons amount for it and it will be good to go. 
Now this is when we would probably ask this question - ok so WHICH IS THE MOST EFFECTIVE ONE? I want to bust up fast lehhh 
We got you sister! Sharing with you Boom Bust Lotion - the lotion which we crafted just for this purpose gathering from nutrients from all the above oils and adding more of our miracle bust up ingredient - wild yam in it, this lotion is a must-have if you want to bust up even at night! Why let the night waste without putting it to good use to help in our bust growth? 
Go ahead and view our Boom Bust Lotion reviews and before - after picture comparisons and you will know what we mean. 

Get them now in store! 
Click on the hamburger = sign above > Products to Add to Cart now! 

Free Tracked Doorstep delivery in 2-3 days. 

Comment below if you have any questions or concerns and we will be here to answer them all.