DESCRIPTION
🍑UP UP UP YOUR BUST CUP SIZE NOW!🍑

Grab them with BOOM BUST Capsules to bust up naturally faster. Firms up both BUST & BUTT and allows them to be FULLER. 

Say goodbye to small chest problems, not being able to fit into your desired bra cup size, and not feeling confident in your lingerie or clothes! 

🍑Start your transformation now with Boom Bust capsules to look flattering, attractive, and sexy! 

✅ FDA & HACCP Certified | Hypoallergenic - Gentle on skin
✅ Trusted by >4,600+ SG Ladies!

***********LIMITED TIME OFFER!*************
💦$29.90 PER SOAP ONLY NOW!!!💦
30% OFF NOW! (Worth $36.90/Soap)
***************************************************

FUNCTIONS
What Women Get From This Product?
- BUST UP by 2-3 Bust Cups Size
- Firmer, Rounder & Perkier Bust
- Fuller & Firmer Butt Too!

What's In A Box: 
1 bar of BOOM BUST Soap (2 weeks supply)
 - $29.90/box (Originally $36.90)

⭐️Bundles:
👍Trial 1 month - Lifting and better skin: 
2 Soaps - $58
(Originally $73.80) per Soap $29
👍👍If you are A Cup, increase to a Fuller A Cup takes 2-3 months: 
Normal 2 Month Bundle (4 Soaps)
- $115 (Originally $147.60) per Soap $28
Intensive 3 Month Bundle to a B Cup
- $165 (Originally $221.40) per Soap $27.50

👍👍👍If you are B Cup, wants larger boobs:
- To C Cup: 3 months bundle - $165 
(Originally $221.40) per Soap $27.50
- To D Cup: 4 months bundle - $215 
(Originally $295.20) per Box $26.80
- To E Cup: 5 months bundle - $255
(Originally $369) per Box $25.50

Made with 100% Fresh Natural Ingredients including Bust Enlargement Secret - Wild Papaya Extracts, Soybean Oil and Pueraria Mirifica Infused Water for natural estrogen boost to UP BUST CUP effectively naturally now! As no chemicals are used, do be rest assured that there are no side effects.

🔥FREE SG DOORSTEP DELIVERY 🚚
(Reaches in 2-3 days with Tracking Number) 
PICTURE REVIEWS
VIRAL THAI BEAUTY PRODUCT that helped over 56,000+ satisfied customers! More than 98% of users UPSIZE THEIR BREAST in AS FAST AS 1 MONTH! Results Don't Rebounce!


VIDEO REVIEWS


PACKAGING
Each pack includes 1 neatly sealed Turqoise Soap. 
Estimated Results for 1 Soap: Firmer breast, creates a more rounded effect instead of saggy breasts as well as fairer and smoother skin.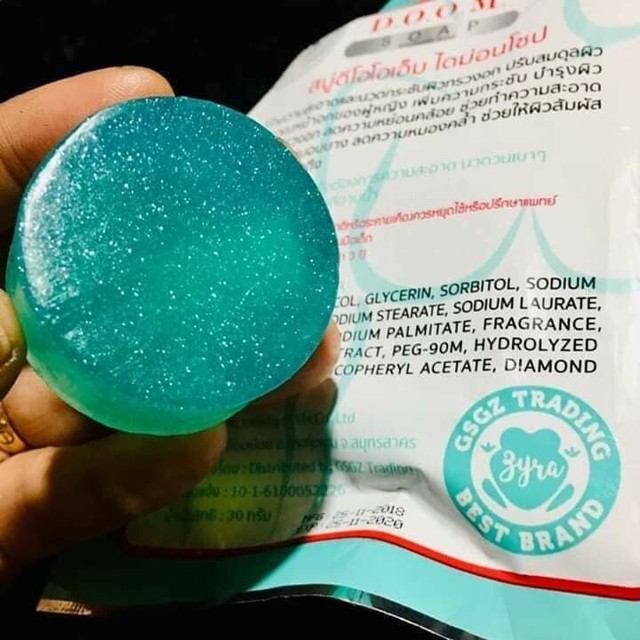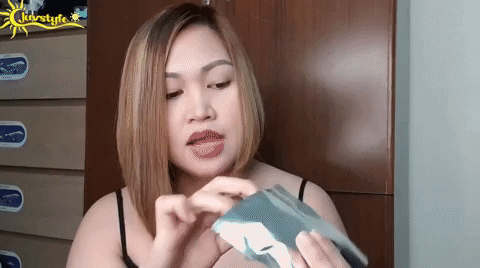 FAQ
1. I am having my period this week. Can I use it? 

Hello dear! Yes dear as this is purely for external application, it does not have any relations to your inner wellness. Hence while Boom Bust Capsules we recommend to skip during period as the capsules are less effective then, for Boom Bust Soap can continue even while on period. This allows your bust to firm up no time wasted along your bust up journey! 

2. I am a mummy of 2 kids now. 39 years old haha using it to increase my breast and make it firmer because now v saggy >< Can I use this? Will work not? 

Hello dear! Yes, can! Can work for you! Age is not a limit here. While it may reduce the rate of absorption because of a slightly higher age, rest assure that it will still work for you. As long as you consume them daily you will see results though may be 1 week slightly delayed because of a lower rate of absorption. 

3. I have been a A cup girl for the longggesttt time super flat don't think there is anything to support my bra also haha tbh damn flat when dressed up helps la. This can help me go to B cup not? If yes how long do I need? 

Hello dear! No worries dear! It just means that the skin elasticity above your bust right now may be a little too rigid for natural bust growth. Give it a go and touch the skin of your bust if its rough and feels too rigid it is not the best condition for bust growth. We need the skin to be elastic soft and smooth. This can help you to firm up and make your bust cups fuller with its wild papaya extracts. As long as you apply it daily and leave it 5 mins before washing off you will see results dear! We will recommend the 2-3 months treatment - 4/6 soaps as well as 2 month of Boom Bust Capsules to achieve your ideal B Cup. Of course, if you prefer to intensify your treatment and achieve results in an expedited manner we recommend applying twice while bathing  instead of once. It will help to firm up and increase bust at the same time - ensuring you will achieve that coveted Boobs Cleavage line faster. 

4. Will this work? Cause i really don't want to go under surgery to do a boobjob. 

Hi Dear! With assured authenticity, the ingredients used are of quality and are to ensure our ladies see results. We are committed to ensure breast enlargement happens and is guided naturally instead of augmentation or implants which are unsafe and carries much life risks. 

Start your transformation now with Boom Bust capsules to look flattering, attractive, and sexy! It only takes soap when bathing per day. Add to cart to transform today!