DESCRIPTION
WHITEN DARK EDGES OF OUR LIPS NOW!

With Pink Aloe Vera extract that has x10 ability to remove whiten dark edges of our lips effectively, keep it smooth and moisturized, simply apply the balm on lips to keep it readily kissable. Say goodbye to dark lips permanently now!

***********LIMITED TIME OFFER!*************
💦$19.90 PER PACK ONLY NOW!!!💦
30% OFF NOW! (Worth $29.90/pack)
***************************************************

FUNCTIONS
⭐️What's In A Pack: 1 pack contains 
- 10g of Kiss Me Whitening Lip Balm 
(Last for 1 - 2 months)

HOW TO USE: 
1 - Apply thin layer of balm over lips 
2 - Use lips to spread balm evenly
3 - Can be used daily / as base coat before applying lipstick

Delivery will be in 2-3 days.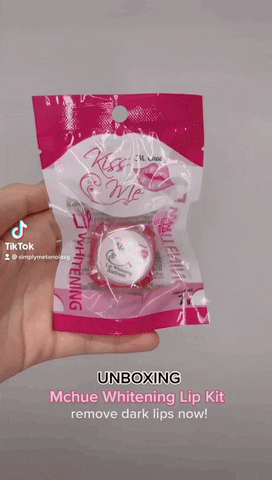 PICTURE REVIEWS
100% MONEY-BACK GUARANTEE
VIRAL THAI BEAUTY PRODUCT that helped over 60,000+ satisfied customers! More than 98% of users WHITEN DULL LIPS in 2 weeks' time!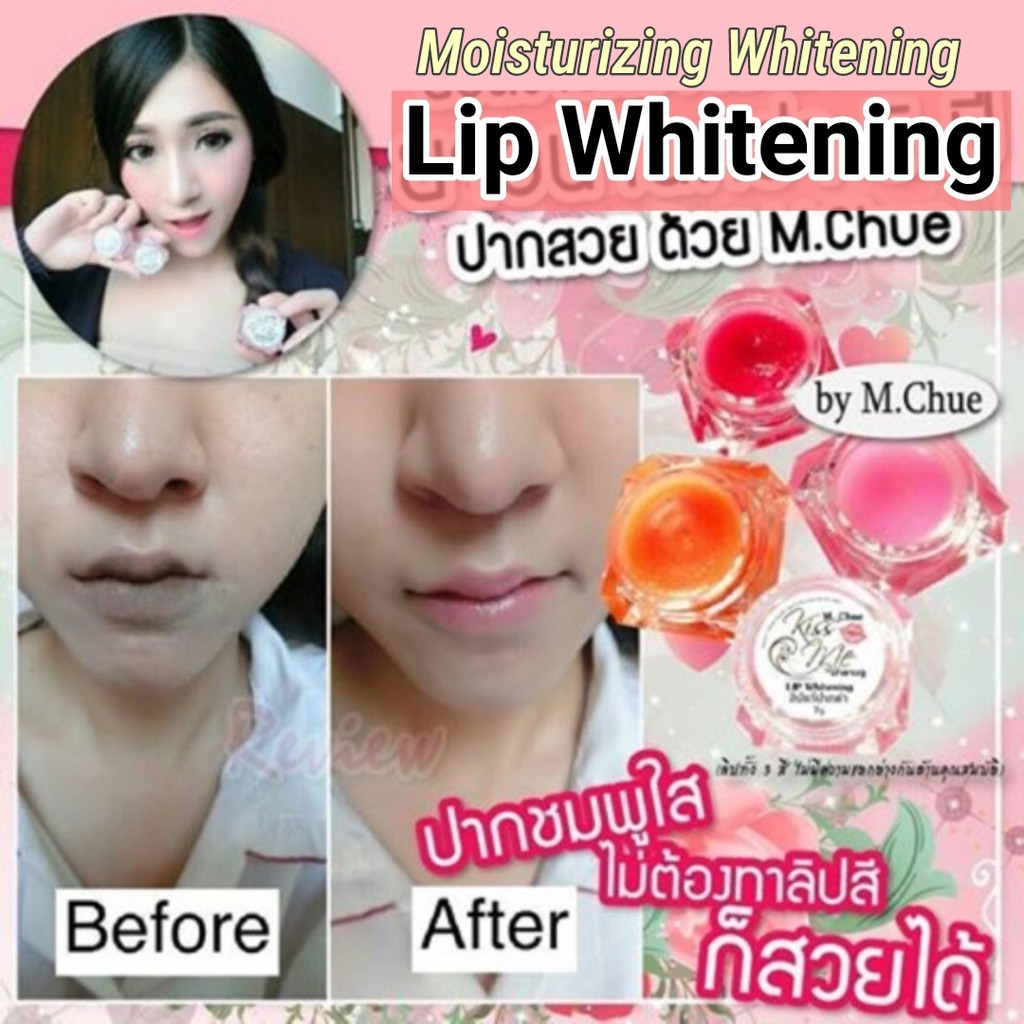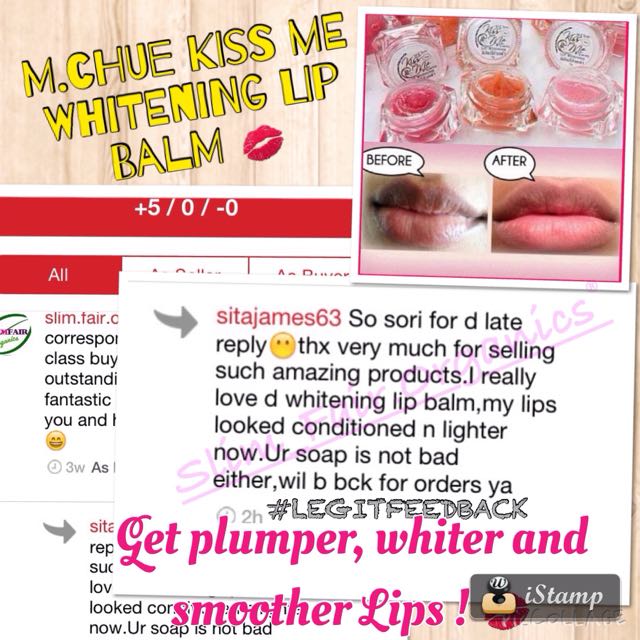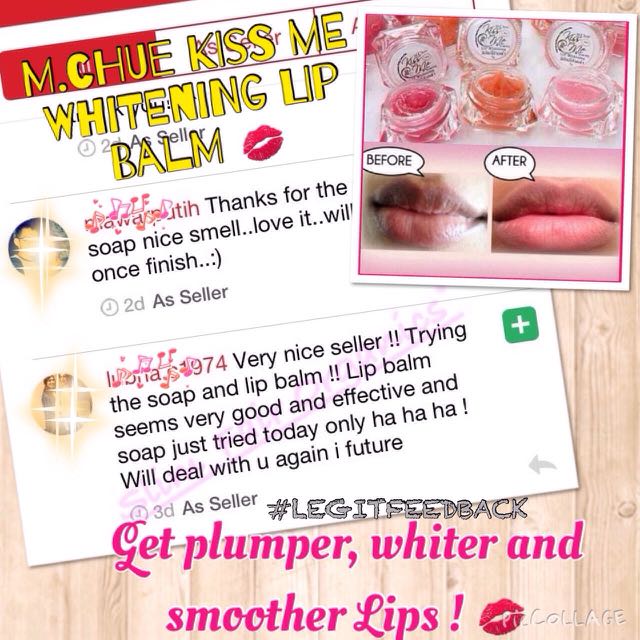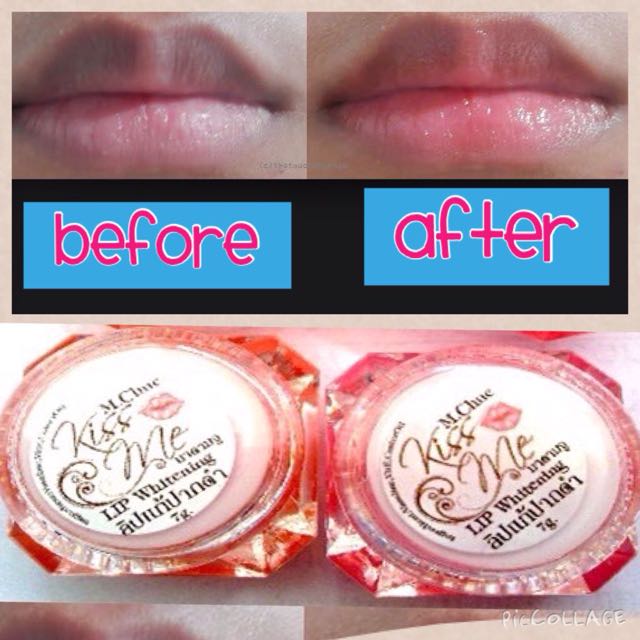 FAQ
1. I have sensitive skin is this suitable?

Hello dear! Yes the Kiss Me Whitening Lip Kit is hypoallergenic in nature hence would be gentle on our lips. Also as the ingredient is mainly from fresh Pink Aloe Vera which helps to whiten and smoothen our lips so that there will no longer be lip cracks or dark edges.